Announcing the opening of our Etsy storefront, BrightonBeachAvenue, in loving memory of my dad.
From the late 60s to the early 90s, an art gallery and picture framing shop operated out of the corner storefront located at 242 Brighton Beach Avenue and Brighton 1st Place, in Brooklyn's historic Brighton Beach. The store was one block from the famous boardwalk which separated the commercial and residential center from the beach which for so many years was the getaway destination for New York City dwellers in the sweltering heat of the summertime.
My father was a photographer, so it is with a bit of frustration that I am taking this trip down memory lane in the Internet era, which began after his death in 1995. That is because my father would have loved the Internet, and embraced the technology to compliment his art and design work. And then 20 years later when I am doing Google searches for "242 Brighton Beach Avenue" I would be able to find photographs from the time when the neighborhood was entirely Russian and Ukrainian, and David Galleries was among the rare American-owned, English-speaking shops.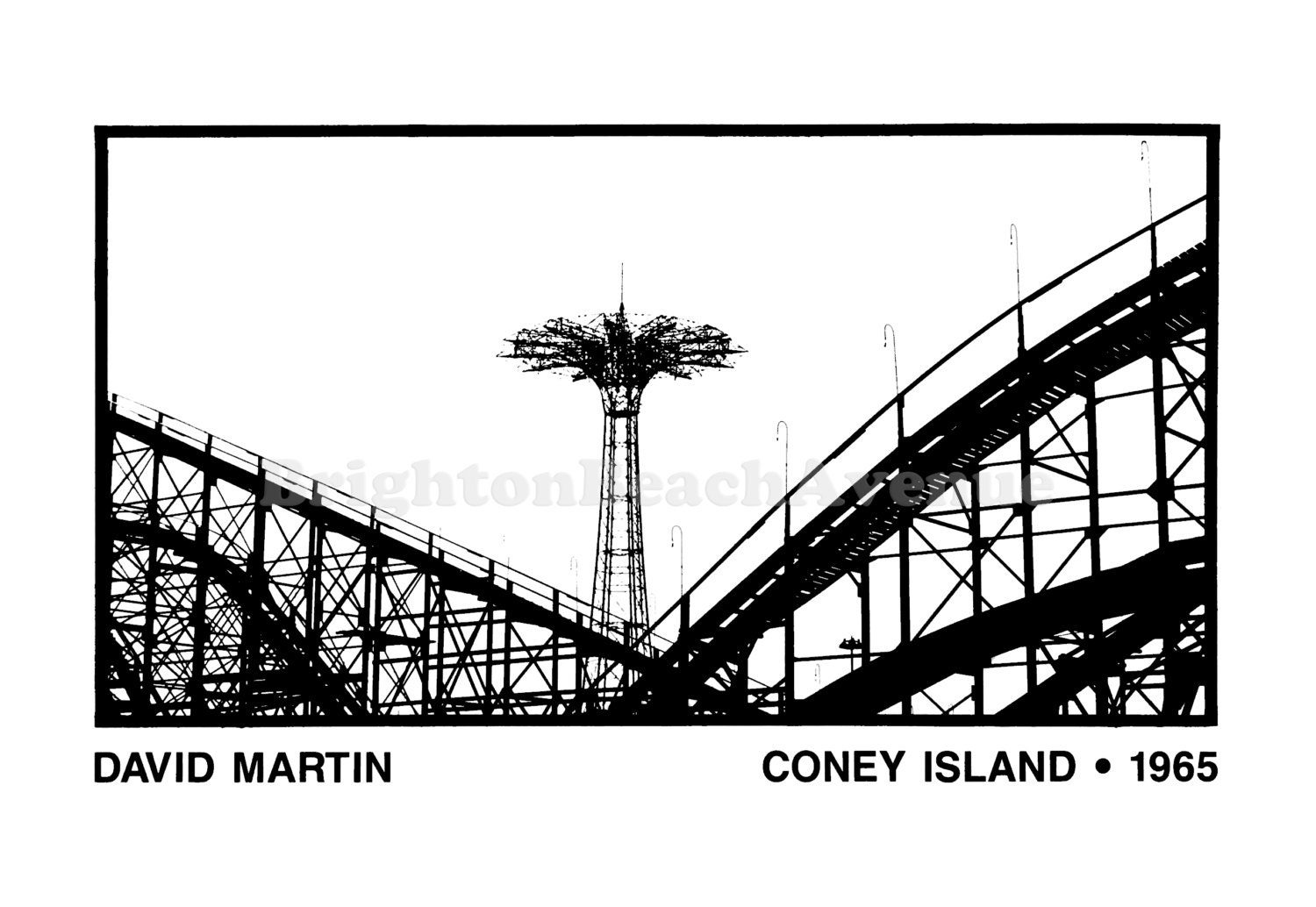 BrightonBeachAvenue is currently featuring the poster that my dad made back in the early 90s of the iconic Parachute Jump in neighboring Coney Island. He sold it out of his gallery (I have the framed print that he had on display in the store hanging in my apartment)
and it was a very popular item amongst the neighborhood residents. Now thanks to the Internet and Etsy, and a technology I know my father would've embraced himself, it can be seen by the world.